Overview
SIP trunking (Session Initiation Protocol) allows remote telephony devices connect over IP connections to initiate and terminate calls. The cost savings are enormous, saving between 50-65% from your current legacy services.
Features
Lower monthly line and DID rental costs & don't be stuck to expensive legacy systems
More flexibility. Opening up more, conversations, adding features are a few clicks away and there's no need for any expensive on-site visits
Move and keep your number. Move your office but keep your number anywhere. Don't lose your current customers
Leverage a modern IP PBX Supporting all advanced SIP PBX, allows you to pick the system right for your business*
All features included All lines come with all the features included
Compatible systems include, but not limited to: Cisco, GrandStream UCM, 3CX, FreeSwitch, Asterisk, Vodia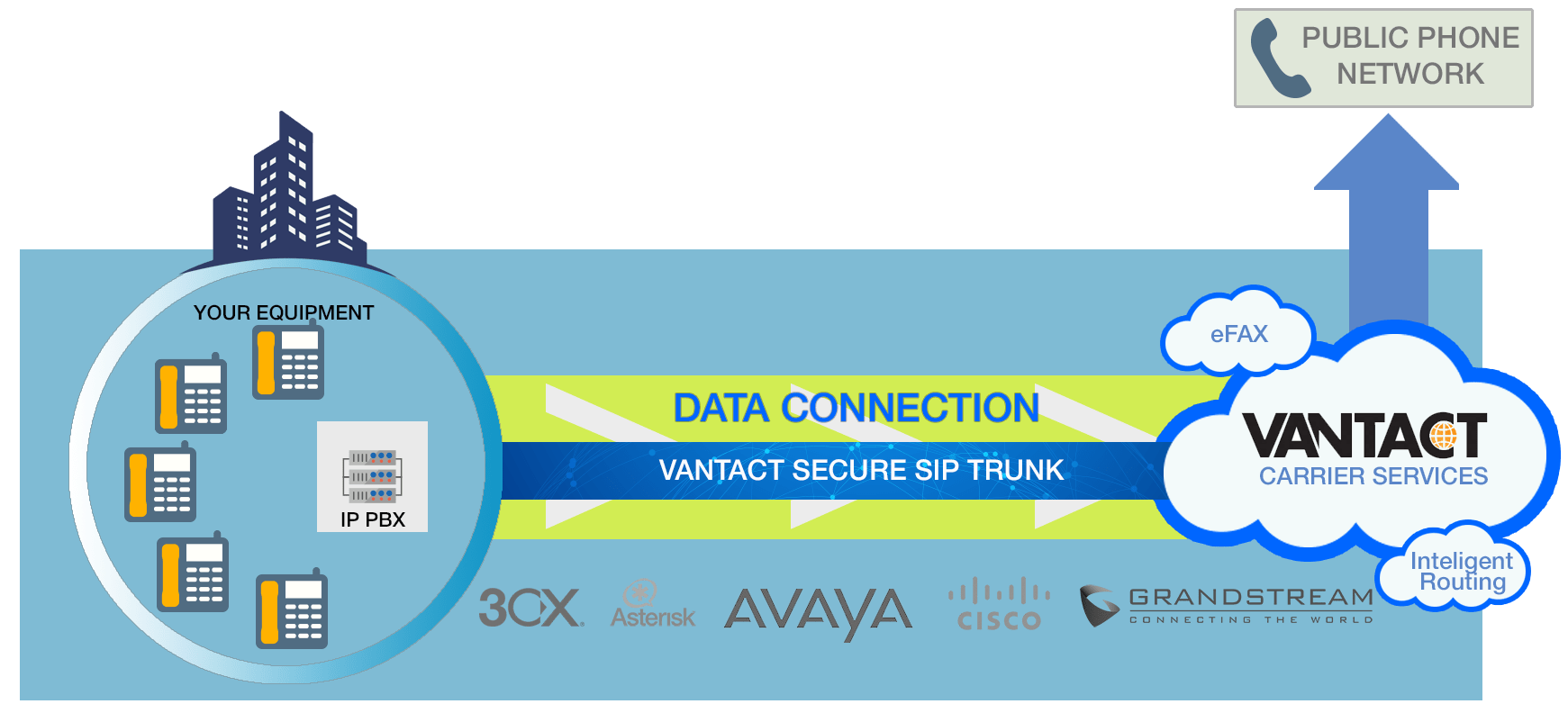 Tested with:
Our technology is compatible with all SIP enabled devices. If you need help with setting up your device, please contact our technical department.