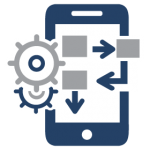 Take your business identity wherever you are, at your office or on the road. Let the mobile revolution empower your employees in a convenient and easy to use telephone integrated app. It is easier than ever to be accessible for meetings, telephone calls, voicemails or your faxes.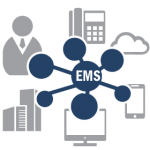 Our EMS solution is an automated alerting system that integrates with existing digital and analog communications systems. These systems which are deployed in the vast majority of hospitals, long term care facilities, nursing homes, and rehabilitation centers, can be easily integrated with our EMS solution.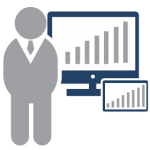 Your data infrastructure is the heart of your operations, thus critically impacting your processes and activities in case of failures. Monitoring the health of the system is the preferred method, as it allows you to fully prepare a solution to prevent a catastrophe. Most business rely on a reactive monitoring method.